Aaron Rodgers' Jets are clearly not done fleshing out their roster, with the franchise now considering bringing Dalvin Cook on board.
The former Vikings star was released by the franchise earlier this year, with his contract seemingly deemed a burden.
Cook had a cap hit of $14 million for 2023. Next year, that number would've risen to $15.6 million and $13.5 million the year after. His Vikings contract was slated to run out in 2026.
•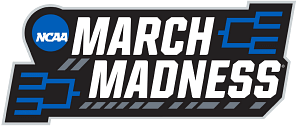 Cook.
The popular running back has so far been linked with the Baltimore Ravens, Denver Broncos and the Miami Dolphins.
The Buffalo Bills, who recently lost Nyheim Hines for the rest of the season to injury, could also explore a potential move for the former Vikings playmaker.
An NFL insider who spoke exclusively to Sportskeeda said:
"All signs seem to point towards a return to sunny South Beach."
Dalvin Cook is a native of Florida, having led Miami Central High School to a 52-5 record, rushing for 4,268 yards and scoring 64 touchdowns for the team. He then played college football at Florida State from 2014 to 2016.
Currently, the Dolphins running back hierarchy sees the likes of Raheem Mostert, Jeff Wilson Jr., De'Von Achane and Myles Gaskin on the list. Cook could prove to be a major upgrade in this regard.
Edited by Souryadeep Mazumder
Thank You!