NFL cheerleaders occasionally get Super Bowl rings. However, it is a unique arrangement done by the Super Bowl-winning team. Sometimes, they might not get a ring, but they could get another piece of jewelry, like a giant pendant.
The National Football League gives up to 150 rings to the team who wins the Super Bowl. The winning franchise could also choose to purchase more than 150 rings. The owner gets to choose who they give these rings to.
They're not limited to just giving rings to the players, so sometimes they'll include the cheerleaders, but it's their choice.
•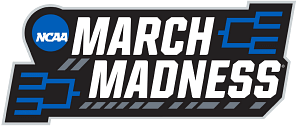 Super Bowl game victory, you are eligible for a Super Bowl ring. Of course, the 53 players, coaches, and team executives will get some jewelry, but the 2020 Collective Bargaining Agreement set rules that practice squad players also got some hardware.
Furthermore, it's common to see owners dole out rings to behind-the-scenes staff members like janitors, technicians, and cheerleaders. It takes a lot for a team to make the NFL postseason and, even more so, to go all the way to win the Super Bowl. Hence, it's no surprise that billionaire owners go the extra mile to reward team contributors with a piece of hardware that can stand the test of time.
---
How much are NFL cheerleaders paid for the Super Bowl?
NFL cheerleaders earn approximately $150 per game and between $50 and $70 for a public appearance on behalf of their respective teams. That calculates to somewhere in the realm of $22,500 annually.
However, it's important to note that veteran NFL cheerleaders are known to command fees worth up to $500 per game and $15-$20 per hour. Also, some NFL teams have super popular cheerleader squads like the Dallas Cowboys cheerleaders. The Cowboys' cheerleaders are known to embark on performances outside the Gridiron, and they're paid better than their counterparts from other teams.
If reports are anything to go by, an NFL cheerleader featuring in the Super Bowl can make up to $75,000 annually. Bonuses are connected with their teams making the playoffs or winning the Super Bowl. It's worth noting that cheerleaders are also asked to cover the cost of their auditions, their travel expenses, and even their hair, makeup, and costumes.
Edited by Shamik Banerjee
Thank You!