On July 29, the New York Mets swallowed their pride, and dealt pitching ace Max Scherzer to the Texas Rangers. Less than two years earlier, Scherzer's three-year, $129 million deal made him the highest paid pitcher in MLB history.
The trade was met with mixed reactions. However, now eighteen games back of the top spot in the NL East, virtually everybody can agree that the Mets are not making the postseason.
•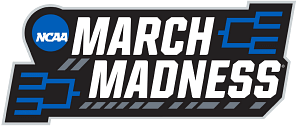 "Justin Verlander is in shock about the trade of Max Scherzer" – Sportskeeda Baseball
The 39-year old is a three-time Cy Young Award winner, and will likely make the Hall of Fame one day. However, his 4.01 ERA in 19 games this season makes him more of a liability than an asset for the Mets to carry, and also represents his worst season in more than a decade. In exchange for Scherzer, the Mets will get Luisangel Acuna, Ronald's younger brother.
While Max Scherzer has yet to throw a pitch for the Texas Rangers, his new team's recent sweep at the hands of the San Diego Padres has some thinking twice. A popular MLB content page even trolled fans by saying that Scherzer had requested a trade to the Padres after the deal.
The heading is obviously a parody. With a record of 60-46, the Texas Rangers still have the second-best record in the AL and are in-line to win their division if all stays the same.
"BREAKING: Max Scherzer requests trade after Padres sweep Rangers, source tells Fax Sports. He reportedly prefers "a contending team" this time." – FAX Sports: MLB
By contrast, the San Diego Padres might remind Scherzer too much of his former team. Despite having the third-fattest payroll in the big leagues, the Friars continue to languish in the fourth slot in the NL West, and barring a miracle, will miss the playoffs by a considerable margin.
In order to facilitate the trade, the Mets asked Max Scherzer to wave his no-trade clause. The two teams will split the remaining $86 million left to be paid to Scherzer, the Texas Rangers will only be on the hook for $22 million.
Max Scherzer has the chance for one last shot at glory
A 2019 World Series champion with the Washington Nationals, Scherzer knows how to pitch in the clutch. While nobody can deny that his numbers are not becoming of a 39-year old with an ERA over 4, he has shown snippets of his former self this season. Hopefully, Rangers fans can count on a vintage Scherzer this fall.
Edited by Adrian Dorney
Thank You!