ESPN analyst Stephen A. Smith took some shots at NBA All-Star Paul George. He recently used his platforms to criticize the NBA star and his lack of championships. Smith said:
"Did you know you were the 34th highest paid athlete in the world, for the year 2023? $51.5M total and $9.3M in endorsements. I could say I'm waiting for a championship, Paul George, for that kind of money."
The shots come after recent comments on Paul George's podcast. George and his co-host Jackie Long questioned Smith's credentials.
•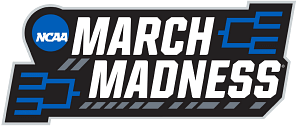 Long asked George if Smith ever played professional sports. He implied that Smith has no room to talk about and criticize NBA athletes because he never played in the NBA.
Smith also had some comments for Long. Smith questioned how he could criticize when he was an actor discussing sports and he also never played in the NBA.
"You're an actor and talk sports. How the hell do you get to sit next to Paul George and talk sports?" Smith said. "But I can't talk about sports?"
What did Stephen A. Smith say in his tirade?
Smith took plenty of shots at Long. He called out the actor's credentials.
"Jackie Long, my brother, they describe you as a B-list actor," Smith said. "I didn't know this about you. I wish you nothing but the best, I hope you become an A-list actor. If you become a star, I hope all of your dreams come true."
Smith then went on to list all of his credentials to back up his own credibility. He listed off his accolades and multiple stops along his resume.
"Did you know when I got to the Philadelphia Inquirer, I was promoted nine different times?" Smith said. "Did you know that in 2003 I became the 21st African American to be named a general sports columnist in American history?"
Smith of course is never afraid of a debate. He has built his career on it. Even if he seems to be playing a bombastic character while on TV, he does not like personal shots taken at him.
He has never backed down from calling out athletes and truly believes he earned his position to be the top NBA commentator. George of course is an easy target as of late.
The All-Star has struggled to stay on the floor with injuries and load management. His pairing with Kawhi Leonard on the LA Clippers has been widely disappointing. They have not made an NBA Finals and last season lost in the first round. George missed the first-round series with an injury.
George is set to make $45.6 million next season. He is tied for seventh-highest paid player in the league. He will earn more than Luka Doncic, Devin Booker, Kyrie Irving and Jimmy Butler next season.
USA's top sports cardiologists discuss Bronny James' cardiac arrest and recovery time here (Exclusive)
Edited by Rajdeep Barman
Thank You!