Von Miller got the chance to play and win a Super Bowl alongside Peyton Manning, and now he's hopeful to do the same with Josh Allen. The Buffalo Bills edge rusher recently made a comparison between the Hall of Famer and his current quarterback.
Allen hasn't been in the Super Bowl yet, nor has he won an MVP. Nevertheless, he has a quality that Manning had and Miller believes he's destined for big things.
•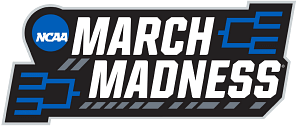 That's something Manning did, according to his former teammate. It might be what helped him to win five MVP awards and two Super Bowls. That's a goal Allen has yet to reach, but it might happen sooner than later. If anyone knows anything about Hall of Fame quarterbacks, it's Miller.
---
Josh Allen MVP odds in 2023
Josh Allen was the pre-season MVP favorite last year. His Buffalo Bills were the Super Bowl favorites as well. Neither of those things transpired as it was a tougher year for them than they imagined.
This year, Allen is not the pre-season favorite. He still has good odds of taking home the award, though:
Patrick Mahomes, +650
Joe Burrow, +700
Josh Allen, +750
Justin Herbert, +900
Jalen Hurts, +1200
Lamar Jackson, +1600
The competition is stacked, with a lot of very strong contenders looking to capture the MVP award. Allen is in great company, but he will have his work cut out for him this season.
Edited by Zachary Roberts
Thank You!